Are you prepared for ransomware attack?


Learn about your firm's resilience, discover vulnerabilities in your system before hackers do.
Data Dynamics Cybersecurity Offerings
Why Invest in Cybersecurity?
With cybersecurity attacks on the rise, it is more important than ever for firms – small, medium, and large – to protect themselves and increase their resilience. Investment in cybersecurity best practices yield many benefits for a business. Major high impact benefits include: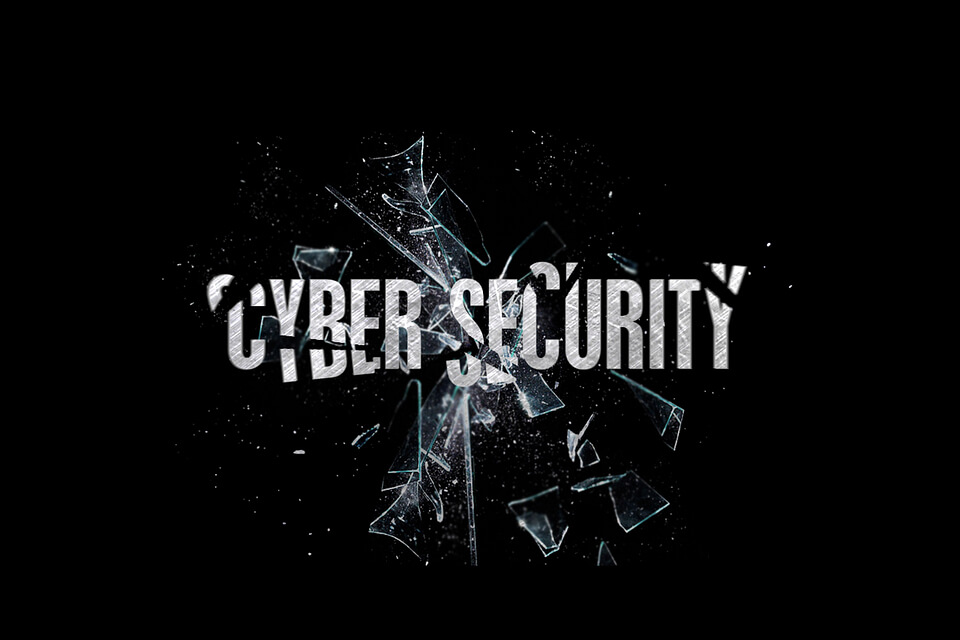 Avoidance of downtime and productivity losses
Instilling greater confidence in clients, employees, and suppliers
Avoiding heavy penalties and fines
Avoiding losses and possible bankruptcy
Setting up of strong defense in case of an incidence
Gaining and maintaining industry compliance
Gaining confidence of existing and new clients, especially large ones
Improving firm valuation
Nowadays, there is no denying that investment in cybersecurity yields positive ROI.
Download our brochure
Cybersecurity at Data Dynamics
We at Data Dynamics take cybersecurity seriously. We realize that SMBs need to protect their digital assets and remain in compliance in a cost-effective manner. We offer four (4) different cybersecurity packages: a) Bronze, b) Silver, c) Gold, and d) Platinum that can fit the budget of most SMBs. We also offer a la carte products and services so that our clients can pick and choose what they want just in case if any of the packages don't address all their needs.
Complimentary Cybersecurity Services
Using one (or more) of our complimentary service is the best way to discover vulnerabilities before they turn into liabilities. It is also a great way to learn how well your current IT personnel are protecting your organization. Once we share the results with you, you can use your existing IT personnel to address the gaps. Our free-of-charge, no strings-attached services include:
Vulnerability Scan
Office 365 Email Threat Scan
NIST Framework for Cybersecurity
NIST (National Institute of Standards and Technology) is a government organization that has published and continues to maintain framework consisting of standards, guidelines, and best practices to manage cybersecurity risk.  NIST Cybersecurity Framework, the most respected and popular framework in the industry, rests on the following five (5) pillars:
Identify,
Protect,
Detect,
Respond, and
Recover
At Data Dynamics, we follow NIST framework and our Cybersecurity offerings are evaluated against these pillars.
Cybersecurity Packages
To fit the needs of various SMBs with different budgets and compliance needs, we offer four (4) standard packages:
Bronze
Silver
Gold
Platinum
The table below illustrates the relative coverage each of these packages provides against the five (5) pillars of NIST. On one extreme Bronze, which is the lowest cost, provides adequate coverage for Identify, Protect, and Respond pillars, but is rather weak on Detect and Respond pillars, while the Platinum, being the most expensive, provides excellent coverage for all pillars. Purchasing a bundle will result in cost savings of 20%-30% over purchasing products and services a la carte.
Download our cybersecurity brochure


Cyber Security Package
Product/Service
Service Type
Bronze Plan
Information Security Policy
Policy Document
Business Continuity Plan
Policy Document
Incident Response Policy
Policy Document
Cloud Care Antivirus
Basic Endpoint Protection
Email Spam Filtering and Encryption (Basic DLP)
Email Security
VPN/2-Factor Authentication (Remote Users)
Dark Web Monitoring
Monitoring
Phishing Simulations
Training
Cybersecurity Awareness Training
Training
Annual Disaster Recovery Drill
Business Continuity
Gateway/Unified Threat Protection on Firewall Consisting of IPS, Content Filtering and Deep Packet Inspection
Network Security
Silver Plan
All Bronze Services
Endpoint Protection Against Zero-Day Malware on All PCs
MDR
Managed EndPoint Protection on all Windows Servers
MDR
AI/ML Based Spearphishing Protection
Enhanced Email Security
Password Management
Internal Threat Monitoring/DLP – 24×7
Internal Threat Monitoring
Annual Vulnerability Scans/Penetration Testing
Gold Plan
All Silver Services
Application Whitelisting, Ringfencing, Storage, and Elevation Control on all Windows Endpoints (PCs and servers)
MDR
DNS Protection (Filtering, etc.)
DNS Security
Compliance Monitoring
Compliance Monitoring
Data Encryption
Platinum Plan
All Gold Services
Managed Endpoint Protection on all Windows PCs
MDR
Total Email Protection for Office 365
Email Protection Security
SIEM and 24×7 Monitoring
SOC
Cybersecurity A La Carte Offerings
The table below provides an exhaustive list of our a la carte offerings. The products and services may be purchased separately, added to a bundled offering (cybersecurity package), or may even me used to substitute a product or service contained within a bundle.
| Area(s) | Product/Service Offering | |
| --- | --- | --- |
| | | Compliance |
| | | |
| Assessments/Audits | Basic IT/Cybersecurity Assessment | |
| | Complete IT/Cybersecurity Assessment | |
| | | |
| Planning and Documentation | Information Security Policy | |
| | Business Continuity and Disaster Recovery Plan | |
| | Incident Response Plan | |
| | | |
| Compliance Monitoring (PCI, HIPAA, GDPR, etc.) | Compliance as a Service | |
| | | |
| Ongoing Training | Email Phishing Simulations | |
| | Other Cybersecurity Training | |
| | | |
| Email Security | Basic Spam Filtering (with DLP and Encryption) | |
| | Enhanced Security for Office 365 (AI/ML based protection against spearphishing) | |
| | Total Protection for Office 365(Spam Filtering, DLP, Encryption, Spearphishing, & Forensics) | |
| | | |
| EndPoint Protection, EDR, MDR Solutions | Managed Antivirus | |
| | Managed Detection and Response for Windows OS | |
| | Enhanced Managed Detection and Response for Windows (includes SOC Support) | |
| | Application Whitelisting and Ring-Fencing | |
| | | |
| Password Protection | Password Management and Protection | |
| | | |
| Protection of Network Other Digital Assets | VPN/Multi-Factor Authentication | |
| | Unified Threat Protection (Deep Packet Inspection, Content Filtering, and IPS) | |
| | Internal Threat Monitoring (DLP) – 24×7 | |
| | Data Encryption | |
| | DNS Filtering | |
| | Web Application Firewall (WAFaaS) with DDoS Protection | |
| | Cloud Firewall Protection with 24×7 Monitoring | |
| | Zero Trust Services | |
| | Backup and Disaster Recovery for Office 365 | |
| | Basic Backup and Disaster Recovery for Servers | |
| | Enhanced Backup (includes Cloud Failover) for Servers | |
| | Cloud Backup Footprint (per 100 GBs) | |
| | | |
| Testing | Office365 Email Threat Scan | |
| | Disaster Recovery Drill | |
| | Penetration/Vulnerability Testing | |
| | | |
| Monitoring | Compliance as a Service (PCI, HIPAA, GDPR, etc.) | |
| | Dark Web Monitoring | |
| | SIEM 24×7 (SOC) | |